I'm actually pretty excited about the idea of creating and running my own website.  I'm not really nervous about it but I do have to give it some more thought to decide how I want to approach it so that it's thought provoking but not too heavy, informative but light hearted…I feel like I have to give this more thought before executing though.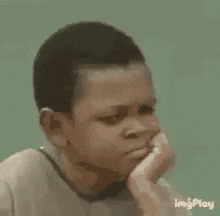 Below are 4 domain name ideas and links that give an idea of info that might be on the site as well as my perspective.
"BushPeople" – This name is a play on how many people call country people that go to the bush or forest to pick herbs to boil into a tea to heal the sick..old time remedies that many still live by.
I like medical practitioners like above that offer a natural holistic approach to healing to prevent and combat illness. I would use my site to post other expert's suggestions that might be helpful to others to create dialogue.
I might also post various links and info from people that take a natural approach to healing through foods and herbs like above.
"CreativeZone"- kinda self-explanatory…just a place for cool crafting that can be done in or around the home.
Here, I would post various cool arts and craft projects that can be done at home…not the one above obviously, but other cool artsy stuff…LOL
"TheOtherWorld"- This is a play on the paranormal movie "The Others", a great movie by the way.
I think it would be pretty cool to dedicate a website for what people call paranormal experiences and hear other people's perspectives and experiences.
"SpeakTheTruth!"- This is kind of a spin on my favorite tv program that came on years ago called "Like It Is" where scholars and historians would talk about historical things that we've been lied about in America and the world.
Black conscious perspective that analyzes negative Black images in pop culture, media & history and thinking beyond what we've been taught.
Here, I might post various scholars talking about history and how that affects us currently and provide my own views.