CT101 was an amazing class, one that I wish I got to experience in person. I wanna start by saying I was trying to enroll in this class for two semesters and It was always full, so when I finally enrolled early enough to get in I was genuinely so excited. And I will be the first to admit that online schooling really caused me to lose all my motivation for college. Quarantine kinda drained me and then I started back working full time to make up and in a way college became a second though. I was up early to get to work so I could leave earlier to make it to class, up early for class so I could make it to work; working extra hours to make up for the time lost in class and in all I just couldn't focus.
But I genuinely loved CT101, it was amazing to learn that I am capable of creating my own website and the effort that I put into making it my own helped me to see my true potential. And I know that if I had the experience in class and got that opportunity, I just know my website would be way more completed.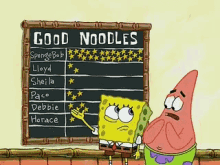 Unfortunately that was not the case, between losing family, working full time, and the all around lack of motivation my blog is not complete. http://teatalkwithjanya.com
The point of my blog was to be a place for me to discuss topics that I knew would draw lots of opens by using things I witnessed on social media. I was able to build a foundation that I am not unhappy with, I just wish I put in the full effort to make it complete.
I do plan on continuing it, actually adding my social media to it and making it public to all. In conclusion, I never really thought of my grade and I am definitely not expecting an A, I could only hope for a B, although, not complete I am proud of the foundation I did create. I am happy I took this class because phenomenal professors are hard to fine and I got to do and learn about things and techniques that I know would benefit me in my career. Okay Bye.