For me, internet happiness is watching makeup videos because I love makeup since I was a kid. During the lockdown, I started creating makeup looks because I had enough time to spend on creating a look and practice new tricks.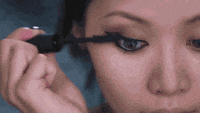 When I can't sleep either I watch makeup related videos on Instagram.
Also, in lockdown sometimes I even used to do makeup at midnight just because I used to be so bored.