Like any other college student, instead of working on their homework due the next day, I'm stuck scrolling on Tiktok. I lay on my bed and thought about the assignment prompt, "Huh, what does make me happy on the internet". I thought of completely…
NOTHING
My for you page is completely random. One moment I'll see a selfless person willing to give and share their money to others and in just ONE scroll, I see Joe and Murry from Impractical Jokesters butting heads. It is my fyp after all :p (I guess I'm just as random).
On Tiktok, you can post your own content and like and share other people's content too. Of course nothing tops Vine, but people like to see it as the so called "new and improved" version.
Some people still post the classic Vines such as:
But recently, tiktokers have been finding many ways to give back money to the community, whether it's through a social experiment or a "give and take" kind of thing, it's just heartwarming to see the smiles on their faces.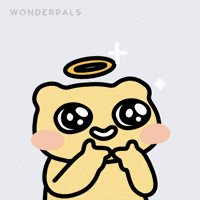 Ricky Spencer, a famous tiktoker, did this social experiment where he was asking other people for food. This one woman denied him, but he saw another opportunity to ask another person for food. When the man proceeded to give Ricky food, Ricky then returned back the food and even gave money to the man for being so generous. 
The funny thing was, the woman was STILL in the premises and can see the entire thing go down and even dared to justify why she turned him down. :|||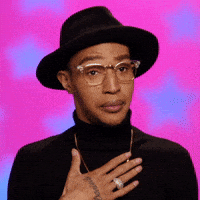 And I'm pretty sure everyone knows the two guys that just stand infront of a campus and says completely nothing, but everyone JUST KNOWS to read the sign on their shirt. They do this thing where people have to do challenges and the reward can range to $20 or more. Just last night, I saw them post this Tiktok:
If I were that guy, I would do the same thing BUT I also thought it was just so cute to have these random selfies of other people.
Though, the guy didn't enjoy not having his phone, the strangers for sure had a blast with it B)
Another scroll down in my fyp, and once in a while we always see this guy:
@tiktoktips

Guess what time it is? Time to get some sleep!
Or even this one:
@tiktoktips

Pause your scrolling. Time for a night time snack break!
And sometimes, I just want to go: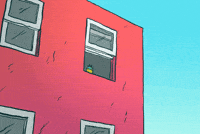 To be honest, I'm a sucker for pranks. I recently discovered the Impractical Jokers through my friend who shared it to me, and ever since that one share, they've just been all over my fyp.
There's this one old clip that I thought was so wholesome where Joe, Murr, Q, and Sal pretended to know this guy and it really shows how it made the guy's day because he was being recognized for something he was proud of. 
And I guess that's what I love so much about the internet :DDD
I love how there's a variety of things to be entertained to. It can be completely random, something that makes completely no sense or it can be something that's so uplifting that can actually inspire others to help one another. I understand sometimes on the internet it can be scary, seeing the news and the reality of life, but I feel as if life doesn't always have to be negative if we spread positivity all around. c: 
To end this wholesomely, enjoy this last clip.