I'm proud of everyone! You guys have done an amazing job customizing your websites. Each one is unique and special. We all have different quirks and interests. It's great seeing everyone's personality shine through. Congratulations to each and everyone of you.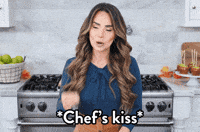 I think this comes to no surprise but Jida's website is just *chefs kiss.*  It's giving me everything and more. The aesthetic is to die for, it's my Pinterest fantasy!
I love the color scheme and how it all flows so well together. It makes me feel cozy, I can drink my morning coffee while scrolling through her blog. Please keep posting even after the semester ends, I sincerely enjoy it.
Another classmates blog I really enjoyed is Nader's website. 
I love all the scenery this website provides. The views are breath taking. The background image really helps make everything flow together. It gives me a sense of relaxation. This is another website I could scroll through for hours just taking each image in, I wish I could visit these beautiful locations.
I goal for my website is to be authentically me. I want to use pictures that are unique to only me. Which is why I commissioned artwork from one of my friends. His Instagram is @galaxatagon  if you want to show some support.  I also commissioned art for one my pets, so stayed tuned! All of my social media is under my about page.