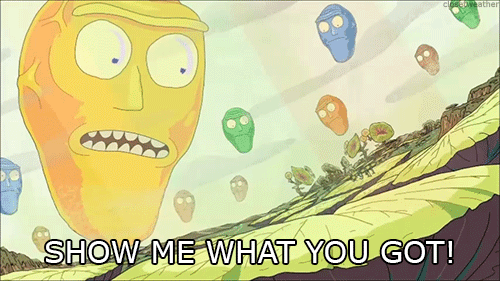 I checked out a few of my classmates websites and I was presently surprised by what I found. Although we are all still working on our website and trying to make it our own, some people have clear ideas in their head about what they want to do with their page. Although it is slightly intimidating, it has also put a battery in my back to step it up on my own page.
The people whose pages I would like to comment on specifically are Bazan and Vinika. Both of these ladies' pages are very clear and concise while also being visually pleasing. Bazan's website has a vibe that jumps out at you as soon as you get on the page. The colors set the mood and the short stories grab you in with their mysterious names. Everything is short, sweet and to the point which gives, "Less is more". Vinaka's website is very inviting and familiar on first glace. The overlapping pictures set the tone in terms of style and word placement is very well done. The food and drinks she has up look good and definitely benefits from the black background. Great Job Ladies!
Although both pages aren't fully customized, I can see that they are both moving in the right direction. I'm hoping I can catch up to them when it comes to customizing my site, especially with the visual aspect. Hopefully, they also keep up the good work and maybe I'll become a regular to their sites.