It is quite simple, remarkable, and pleasant to navigate through the websites. Founders of both websites are doing an excellent job while keeping up with current software. 
My favorite blog post on Nader's site is Socotra Island. I loved how he organized his website,  it's very creative and attractive. I love the aesthetics of the website, the website is very organized and unique. I'm intrigued to read his next blog post. I love the pictures he has on the display of Socotra Island. The landscape and insects are beautiful. 
http://alejandracreativity.com/
My favorite blog post on Alejandra's site is the first blog post. Alejandra has a great introduction to your website. I love that she incorporated memes and gifs into the blog to express her feelings. 
Chapter 2: First phase of my natural hair journey: 
My hair was growing like weeds with my simple hair regimen. My simple hair regimen included water, coconut oil, and a hair moisturizer. I used the LOC method to grow my hair. LOC stands for liquid, oil, and cream, this combination will keep your hair strands moist while ensuring that you retain hair length.  Every week I would apply this to my hair to keep my hair moist and not dry. If your hair is dry, it will break off and you will not see the hair growth. Every two weeks I would shampoo my hair to cleanse it and deep condition my hair to put back moisture in my hair. Low manipulation also helps with hair growth and protective styling. I stayed away from heat styling tools to maintain my healthy curly hair. After one month of continuously practicing my hair routine, my hair grew a ½ inch.  I took a leap of faith by cutting all my hair off not knowing if it will grow back. I was excited to see results from taking care of my hair.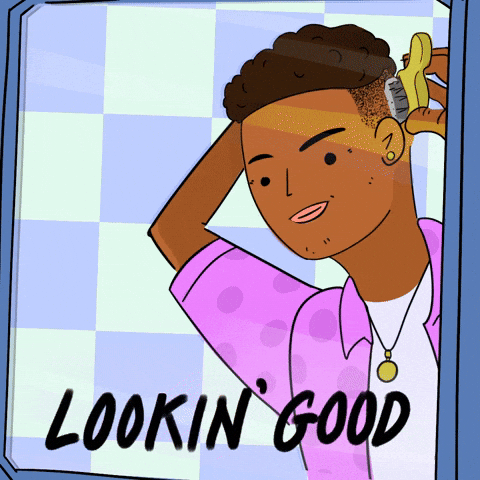 https://twitter.com/mynaturalhair_/status/1465682881846644750
Always was and will be! pic.twitter.com/q9GQ0nI60t

— Natural Hair (@NaturalHair) January 11, 2021
https://twitter.com/NaturalHair/status/1348421258648588291?s=20