First Day of CT101
On the first day of class, I was feeling emotions of excitement. I was excited about being able to take this class and thankful that a friend of mine recommended it to me right on time!
Even though I registered for classes very late (three days before the deadline) I still managed to score and get lucky with a good class, CT101!!!
I was thrilled in starting this course because it is out of my normal element and very much different than all other classes of course! No studying, no math, no essays! This class allows our creativity to take over and explore a new side of media where there is no wrong or right, formula to follow, or steps to be taken. We can experiment with various different elements and today we are experimenting with GIFs.
In this class, we are taking a break from the 10-page essays that we all despise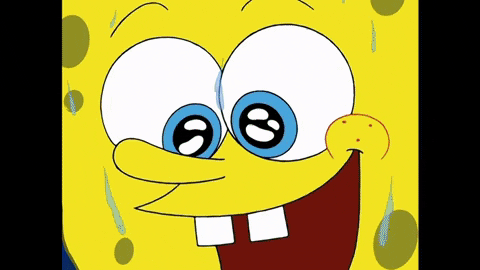 Personal Use of GIFs
Personally, I love using GIFs, especially on Instagram and text messages. Whenever I don't feel like writing or maybe don't really know what exactly I want to say, a GIF will do the work for me.
But now, I will be able to create specials GIFs that will resonate with me! I am excited!