For this assignment, I was excited to combine two things that I love, scrapbook making and shopping!
I wanted to use this website as a creative outlet for two of my favorite things. I wanted it to be colorful and bright with a lot of fashion-based pictures all over. I often get called out on my "shopping addiction" but with this website I wanted to not make people feel guilty about shopping but admire what it is, they love whether that is shoes, bags, or clothes…You name it!
I wanted it to look like organized chaos LOL because let's face it, that's exactly what my closet and maybe plenty of you out their closets look like.
I started by selecting 4-5 images that stood out to me and that represent what I love to shop for.
My website is for all of you who love to shop and should not feel guilty but admire what you have collected and bought over the years.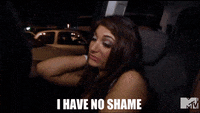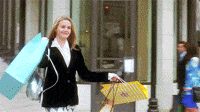 WHERE ARE MY SHOPAHOLICS AT?!?! ….JUST ME?…. OKAYYYY
SHOP RESPONSIBLY FOLKS!