Let us Reflect, shall we……Because Boy Has it Been A Ride!
           Entering Ct 101 was like entering a whole new world for me. It was not completely what I had expected the class to be, quite frankly I did not know exactly what the class would entail while registering. A friend of mine spoke so highly of this class and somehow persuaded me, the most none tech savvy person ever, to text a fully tech-based class! the irony!
                           Let's just say after the first class my face went from…..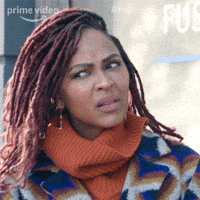 To then…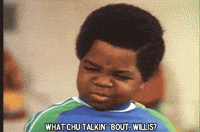 Yup, that is right! confused as to what did I get myself into and leaving like Nevanne…Really what did you get yourself into?
After leaving class on that first day I did feel a bit discouraged and felt I would not be able to accomplish half of what is it this course requires us to do but……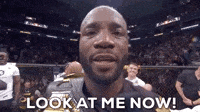 I truly have to say I am proud of what I have been able to accomplish. I have always been adamant about it is not how you start but how you finish and the drive you have to do what seems impossible. Ct 101 and Professor Ryan Seslow have been nothing but a push for me to dive deep into these amazing tools that I have learned such as Hyperlinking, creating a meme, creating a website, embedding fun images and memes, and most importantly blogging and expressing my self in a fun and artistic way.
The thing I enjoyed most about this class has been the memes! Memes to me have always been a fun way to tell a message. And if I can be completely honest, it was the least challenging thing for me during this course. Speaking of this course, let us take a walk down memory lane.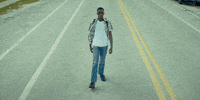 Assignment# 1– This assignment was the start of something great. This was the start of learning different tools and tips that I now appreciate and use often.
Assignment#2– With this assignment, I began to feel more confident and not so terrified of the assignment at hand.
Assignment#3– THIS IS THE ONE! My favorite blog post of this course.
Assignment#5– This was another fun blog, the website was so easy and quick to use.
Assignment#6– Taking accountability!
Assignment#7– Now this is when things started to get tricky for me but I eventually tried my best to work through it.
Assignment#8– Stressed was an understatement.
As far as my website goes… That has been the most challenging part of this course. I tried my best to work on it but to be honest, the stress of trying to get things right got the best of me and I am far from proud of what it looks like. Although I feel like I did not devote as much time as was needed for this project I was glad that I was able to start. I will be using my free time after this semester to fully develop and take time to learn how to edit it and get my creative ideas from in my head to on the website. For now, my website looks a little like this
Although my website did not turn out exactly as how I had envisioned it in my head. I did not want this disappointment to take away from the fact that I came into CT101 not knowing what a domain is, how to even go about making a website, how to hyperlink and insert memes and images to being able to learn and apply it to the best of my abilities and for that I hold my head high.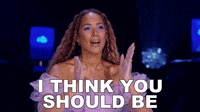 After looking back on how I first started this course feeling defeated and feeling Like I would not be able to do half of the things that were being talked about. To have more knowledge, more tools, and feel more confident in my abilities with Tech, I truly must say I am proud of myself. I won't sit here and say I am the best blogger on our class website because I have seen some incredible work! But I just am truly proud that I was able to be exposed to these new tools and tips and create the best blog post I could.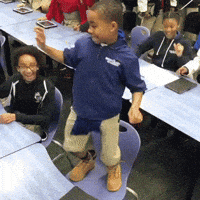 Now to the question I tried to avoid the most LOL! "What grade have you earned in this class?"…
If I could give myself a grade for this class it would be a B. In complete transparency, I believe I earned a B because I was able to complete each assignment to the best of my ability but  I do believe certain posts could have been better. I also give myself an A grade of a B because I did not comment on as many blog posts as I believe I should have and my website was not to where I fully wanted it to be.
CT101 has been a growing course for me, I have experienced challenges especially when it came to creating our website, but I appreciate all the tools and challenges that I came up against. I have learned more than I knew coming into this course. I would like to congratulate those who are graduating! and for those like myself whose last semester is coming up next year!
HAPPY HOLIDAYS! STAY SAFE! AND KEEP REACHING THOSE GOALS!