HMHMMM…..I never even knew what a domain was before this assignment and now I have to create my own?!
So I first wanted to think about what it is I wanted my first site to be about, I figured if I knew what I wanted my website to be about the name would come to me.
So I wanted it to be around something I am passionate about and love which is fashion!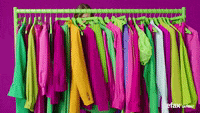 The names that started to come to mind were:
SHOPAHOLIC0NTHEGO
FASIONISTA22
GLTIZnGLAM
FREEtheFASH
COLOR2theT
I AM VERY INDECISIVE SO LETS SEE WHICH ONE OF THEM WILL STICK OR IF I END UP GOING A TOTATLLY DIFFERENT ROUTE!