HERE ..WE ARE AT THE END… OF THE SEMESTER. 🙁 .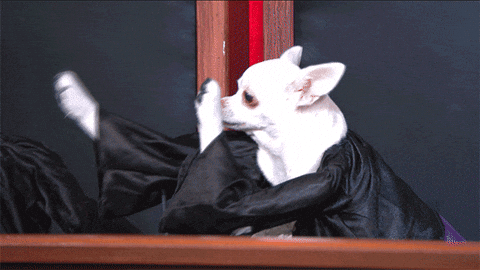 I MUST SAY I HAVE MIXED FEELINGS ABOUT THE END OF THE TERM EVERY SEMESTER, SINCE I PROCRASTINATE , I'M ALWAYS LEFT TO CRAM TO STUDY FOR FINALS OR FINISHING ASSIGMENTS BEFORE THE DUE DATE. HOWEVER, I AM STILL LEARNING HOW TO JUGGLE THE WHOLE WORK /SCHOOL LIFE, RETURNING BACK TO SCHOOL FROM TEN YEARS AGO.
THIS SEMESTER  OF FULL VIRTUAL LEARNING WAS VERY ROUGH FOR ME. THE CLASSES I ENROLLED IN WERE NOT THE INTENDED  COURSE I WANTED TO TAKE , BUT I MUST SAY I DID ENJOY CT101 DIGITAL STORY TELLING AS WELL AS THE  SECOND CLASS I WAS ENROLLED IN.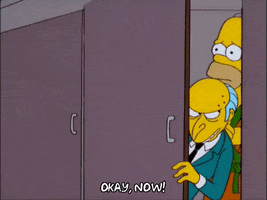 THE REASON I PROBABLY DID NOT DO SO WELL IN CT101 IS BECAUSE  I'M ALMOST EMBARRASSED TO SAY THIS BUT, I HAVE TROUBLE WITH SOME FUNCTIONS OF A COMPUTER . ALSO, SOME OF THE TERMINOLOGY CONFUSES ME. I DID MANAGE TO FIND SOME HELP FROM A FRIEND AND THE PROFESSOR VIA EMAIL AT A CONVENIENCE. I DO BELIEVE I WOULD HAVE DONE WELL IF I WERE  PHYSICALLY IN A CLASS ROOM SETTING ,WHILE RECIEVING ASSISTANCE AS WE  WENT THROUGH THE ASSIGNMENTS.  THE RECORDERS WERE VERY EASY TO FOLLOW, HOWEVER, COMING UP WITH CONTENT WAS THE ISSUE.
I NOW HAVE THE ABILITY TO KEEP UP WITH THE NEW AGE ART, MEMES AND GIPHY WITH THE INFORMATION PASSED ON BY CT101 DIGITAL STORY TELLING .  I WILLUSE THESE TRICKS TO ENTERTAIN MY FAMILY AND FRIENDS WHOM I SHARE WITH VIA SOCIAL MEDIA . SIDE NOTE I COULD NOT FIGURE OUT HOW TO USE   "DS106 Assignment Repository" FOR THE LIFE OF ME.
CREATING A WEBPAGE WAS NOT A DREAM OF MINES BUT  NOW I CAN PASS ALONG THE KNOWLEDGE TO OTHERS WHO MAY BE INTERESTED IN STARTING ONE.  ( MY WEBSITE WILL BE EMPTY ,UNTIL I CAN FIGURE OUT  THE DIRECTION) YALL CAN CHECK IT OUT  BELOW.
~~~~~~~
http://simplethinker.info/
~~~~~~~
AS I STATED IN MY FIRST POST , I HAVE BEEN VERY ANTI- SOCIAL ON SOCIAL MEDIA  ESPECIALLY TO THE RANDOM STRANGERS. I DO LOOK FORWARS TO KEEPING UP WITH MY WEBPAGE AFTER THIS SEMESTER, GIVEN A VERY INTERESTING IDEA COMES ALONG THAT CAN MAKE SOME FAST AND SAFE MONEY FROM.
SPECIAL THANKS TO PROFESSOR SESLOW, FOR BEING PATIENT AND ATTENTIVE TO THE STUDENTS NEEDS. I  THINK IT'S GREAT FOR YOU TO TEACH A INTERESTING CLASS.  I MUST SAY IT FELT WEIRD TO LAUGH AT YOUR JOKES BEHIND A MUTED MIC BUT YOU DID WELL KEEPING THE CLASS VERY INTRIGUING .
P.S. WHILE CREATING MY WEBSITE, I FELL INTO A DITCH AND FORGOT MY PASSWORD . I ATTEMPTED TO LOG IN THREE TIMES AND WAS LOCKED OUT FOR 20   MINUTES. SINCE AT THAT TIME IT WAS WEE HOURS OF THE MORNING , I SHUT MY WHOLE COMPUTER DOWN AND TRIED AGAIN ANOTHER DAY. *WOMP WOMP*
NOW THIS IS THE REAL END LOL . ( FULL STOP)