Corn, rocket, the Queen… Made me happy?
This was a very interesting week to be alive. Wasn't the past couple of days just crazy? It was crazy for me, but amid the craziness, there was always a place for happiness. 
I'll be talking about four things that made me happy on the internet this week. Keep reading to see if we are by even a fraction similar.
Before we get into the list, I want to recognize this guy, Bobby McFerrin, who sang about not worrying and being happy:
While I love the song because it preaches happiness, I am worried because I always look at this reaction and wonder if he's more scared than happy, but who am I to judge? 
But first, who am I? I'm Akkeem, a student here at York, trying to navigate his way through life, one day at a time. Also, I'm in this Digital Storytelling class, so there's that too. Interesting right?
Now let's get to the list:
4) Corn, viral, what?
I was amazed by the newly crowned and viral CEO of Corn, the Corn Kid. I find his obsession with corn really interesting. IT'S CORN!
Weirdly enough, it triggered the nerd in me, and I went to do some research. According to Google University, corn was developed by some people in Mexico almost 7000 years ago. Crazy right? All hail corn! Now it's a global sensation, thanks to the Corn Kid.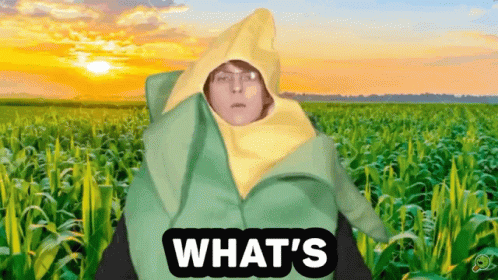 3) Marion with the Dancehall Gospel
"Heels On" singer Marion Hall, formerly Lady Saw, turned to Jesus a few years back. She decided her reign as Queen of the Dancehall had to be over to make way for her new journey in the gospel.
However, she released a song, and let me tell you, it's fantastic. It reminded me of the time that she was in the Dancehall. I had it on repeat all week. The beat, the melody, the tone, everything was just incredible.
2) Jamaica dominates the track, again
I'm Jamaican, so I had to take out my pots and pans (I really didn't).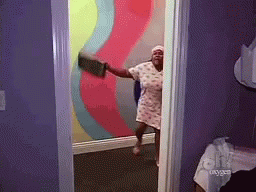 Mommy Rocket, Shelly-Ann Fraser Pryce, reminded us why she is one of the greatest of all time. She sprinted to victory to win the Diamond League 100m Women finals again. Lest we forget, she is the reigning World Champion. She made us proud! Shout out to Shericka Jackson as well, who took home the silver.
1) London Bridge went downnnnn
Not the actual London Bridge, but the Queen died, and that's what they referred to the plan surrounding her death as. I'm not happy she died, but Julie Mango's Tiktok video where Jamaicans reacted to her death was hilarious….
But before, RIP to Queen Elizabeth the 2nd and condolences to her family.
But the video was hilarious (It's mostly in patois, so I'll understand if most readers don't get it).
That summed up my week. Not too exciting but not too dull either. I hope your week was fantastic! Catch you again soon!