To summarize  this semester, it has been really different, challenging and a learning experience. This class has taught me a lot on communication technology even though I knew it had to do with technology hence the name of the class lol, but I learned a lot during the semester.
However……….
Im SUUPPERR HAPPY that this semester is FINALLY over!!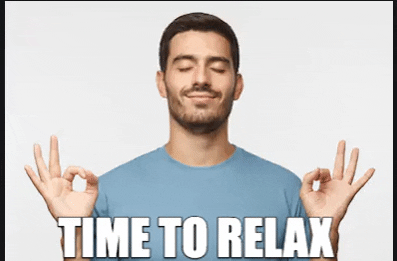 However Im a little sad that this class will be over along with the semester because technology is what I'm into and I liked this class so far. However being able to communicate with it will not only benefit me but also other people in the future.  I enjoyed making gifs and trying out Vapor wave (which was a challenge  so I used an image instead with different filters).
Exhibit A
I really  like the fact that get to have my own website which I will definitely use from now on for all my art stuff and just to share feelings if I want to. My website is not much right now sadly but it does have some stuff about me and things that I did so far.
https://jazzyfeyproductions.com/
On the website here is a guide through the different menus:
The Home page with my image at the top and website intro
Then the About page which I show what I was involved in, in the past and my art that I did.
The Blog page where everything I did in class, I post it on my website to get feed back or for others to view.
And then my contact page that displays my email (which you cant see unless you press my site link).
For this class which I am grateful for I honestly feel I deserve a B or B+ because I tried to keep up with the class  and contact the professor when able to, even with all the frustrating technical difficulties I faced throughout the semester.  However, I know the energy I put into it and the fun that I had while completing the assignments. I am also thankful for the different technical lessons on copywriting and gifs and vapor wave. All of these lessons have prepared me for what I want to do in the future for my website. So Professor if you are reading this…thank you lol.