I have been using gifs with my friends for a long time now and we have them ready to send while talking about anything. From all of the choices on  ds106 assignment blank, I picked one in the animated gifs section.
I can relate to this a little because the NBA season started back up and while in a conversation with my friends we were sending each other gifs of random basketball plays. I thought of these block Lebron James did and thought to include them in this assignment.
This is one of the many blocks that Lebron James has done but I like this one a lot because this was during the 2016 finals where, in my opinion, he played one of his best series and it was the only time that a team has ever come back from a 3-1 in the finals to win the championship.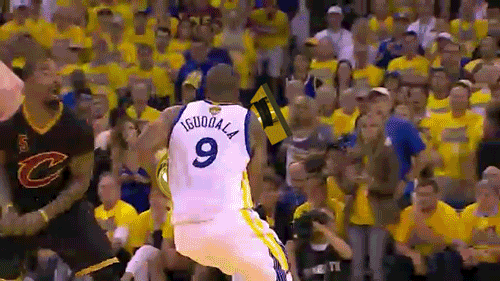 This was another block that he did which was in the same series and the trophy getting blocked away from the opposing team (Golden States Warriors) is Lebron James denying the repeat win for them and taking the win for himself and his team.
Another assignment that I find interesting is Profiles of ds106 Super Heroes. 
The idea for this assignment is very simple and its something I can write about. Since I have been learning front-end this assignment will take 20-30 minutes to do finish and it will take about one or two projects for me to be comfortable with this concept and it is something anyone can pick up. The tools needed to make a simple page about superheros requires the use of basic HTML/CSS which is very easy to pick up in my opinion. For someone going into software development I think the skills used for this are important as you go more in-depth learning about HTML/CSS.