YAAYYyyy!!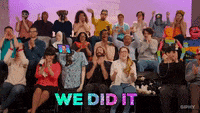 The most hectic semester is finally coming to an end. I'm saying hectic because of the pandemic then this semester going completely online and on top, I am taking a biology class with three other major classes. As this is my senior so I had a lot to worry about, however, CT101 has been the easiest and interesting course, I wasn't ready to take this course because I thought that taking CT101 online will be difficult. However, this was the most interesting and fun class I have taken as an elective.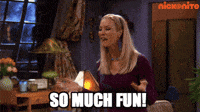 I enjoyed every assignment, but my favorite was a GIF assignment because I feel this is one of the best ways of communication without saying too much or to express feelings. Especially, for the person like me who do not like to type a lot during a conversation with my friends, it was a great experience.
The assignment in which I struggle the most was creating  a website because this is the first time I even thinking about having a website. I always thought it was easy, but never knew it takes a lot time and creativity to design a website. My website is Killermonsta, it is not the best looking website but I tried my to make it look good by following instruction so it will look little presentable. I wanted to customize more, but I was busy focusing on my biology classes.
To be very honest, For CT101 I am expecting my grades in A's because I had a lot to worry about in this semester. However, I still keep up with all my assignments and tried to do as best as I can. Overall, I have learned so much from this class, either it is making GIFS, learning about vaporwave, and memes. Everything I learned  in this class will definitely help me in future.
I WISH EVERYONE A GREAT AND HEALTHY LIFE 🙂