There's no way I can start this blog without acknowledging how dope our professor is with a standing ovation. The creativity that is encouraged, the detail-oriented explanations of each of our assignments brings tears to my eyes.
It really excites me to know how many things we'll be doing in CT 101 that I will really enjoy learning to do… starting with this blog post.
I don't anticipate any dull moments nor do I dread Tuesday mornings. I do anticipate the stroll to the classroom, though because it's CT 101 Day!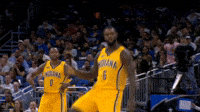 I feel like all my other classes are very serious, which isn't a bad thing. There just isn't much room for creativity in those other classes.
There's no limit to how creative we can be with Digital Storytelling… as long as it's taught by the best professor teaching it.