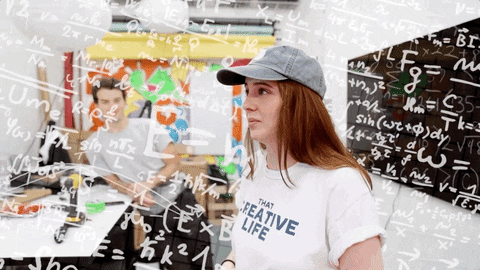 How am I doing in CT101? What grade do I believe I am maintaining? 
At the beginning of the semester, I felt a Lil lost and confused about the class, but as time passing by I been learned a lot, and the fear that I felt at the beginning disappear, I fell more confident about the class. I love the way the professor teaches the class, in other classes I could say that I feel pressure but in this class, I feel very relax. In this class I learned to make a lot of stuff for example creating a Domain, I found it very fun. I think I maintaining a good grade since I attend every class meeting, I accept that I been procrastinated the work and been submitted the assignments a Lil late, but up to now I submit every assignment up to date, I looking forward to working hard for a good grade at the end of the semester.
What have I learned the most? What is my greatest learned asset in this class so far?
In this class I learned how to create a meme, I like the fact that through a meme one can express their feelings and thoughts thru a meme. The greatest asses that I think I will learn in this class it is when I made my website.
What skills have I developed , cultivated and displayed regularly in my posts?
The Skill that I recently develop and most of the time display on my post is the Gifs, they are my favorite because I never thought that I will learn how to create them. But I looking forward to learning and mastering other techniques that the class will bring in the future.
How do I assess my performance through self-reflection in this class?
I think my performance for this class will be growing little by little while I will be learning. Looking back to the assignments that I made for the class I could tell that I have been improving my skills in the class.
What do I know now that I did not know before taking this class?
Something that I didn't know and learned in CT 101 class is to make a Gifs. I always saw Gifs on social media and the internet and always wondering on how people made them.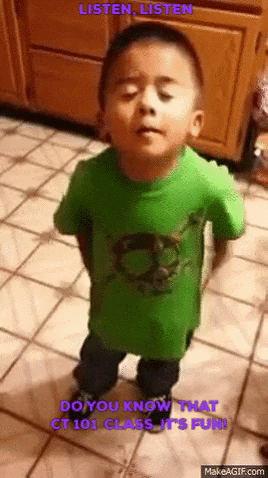 Do I see my weekly blogging work expanding creatively? If so, please explain –  or am I stuck in a loop where my posts seem to look the same most of the time, how will I change that?
Yes, I felt that sometimes my posts look the like same, but I guess that has to do with the owner's like and taste. I will do my effort to change the thematic of my post for my future post by adding hyperlinks.