I thought this assignment would be more challenging but there were so many choices to pick. I picked this assignment under the Animated Gif Assignment, I choose it  because I am an animal lover, I have a dog and every day I spent time with him teaching him treats. Animals are very intelligent and a lot of them trying to imitate humans behaviors…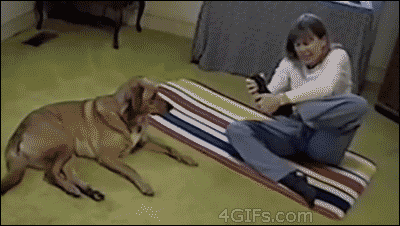 It may well sound crazy but sometimes animals act more responsibly and in cases better thinkers in a crucial situation than humans being, like for example you don't see a dog abandoned her babies. I think we like humans should learn the emphatic that animals have and adopted those behaviors. I think we should do more assignments like this, it would be a good exercise for storytelling because it gives you the freedom to express yourself about something that interests you and passionate about.
My second Assignment I picked from Audio Assignment and I choose Spooky Season. I choose Spooky Season because I don't like mystery movies and nothing spooky so this will be something that I want to succeed in life too.