There is a lot I have been through, from the day I was born and where I'm from. And I could extend and extend myself talking about it (I actually did but delete it). When I know how alive I'm is not when I'm having fun. Is when I'm deep down in depression or when something bad happen.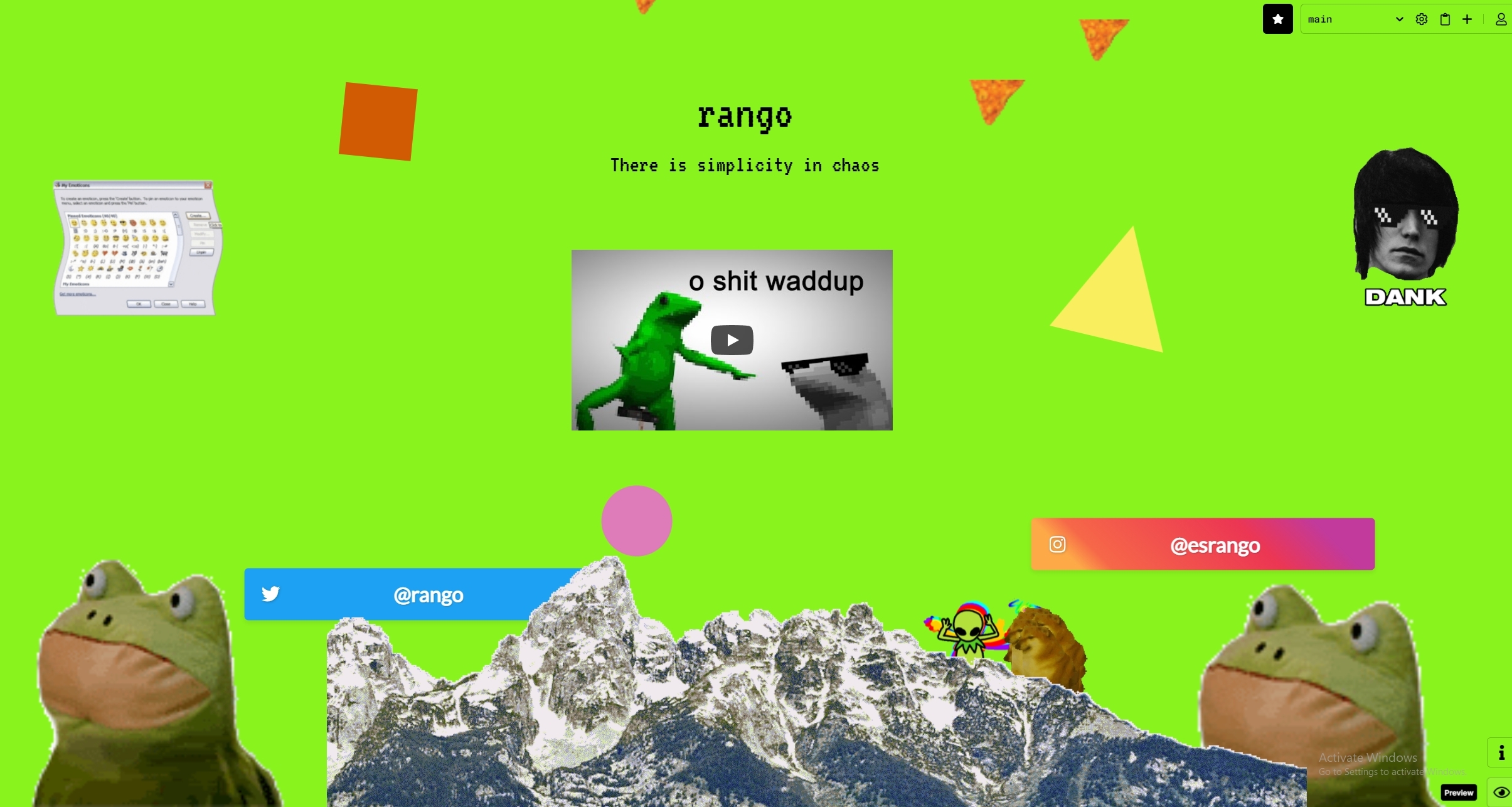 When I started using this page, I just put disco music on and started to think back to those times when I was happy. To see what were those memories that I really enjoy. As I was thinking of those memories, all of those memes and stuff I used to watch begun to hunt me. I tried to put it together, but it was so disorganized even in my thought. When I did start, it became much easier. I know which background I needed to use, and the chaos monkey gave it to me. It completely set the vibes. I remember having this video as my waking up alarm. Just the sounds make me cringe a little, but I finally laugh listening to it. I was so young back in high school. It was really those little things that I enjoyed the most.
The website I created is called "Rango" is the nickname I use for everything. I love how easy it was for me as I finally put the first few images. It was disorienting, but little by little it does start to make sense. I did have a total other idea before I started, but I'm happy with the result.