Assignment #6- The Mid- Semester Assessment Post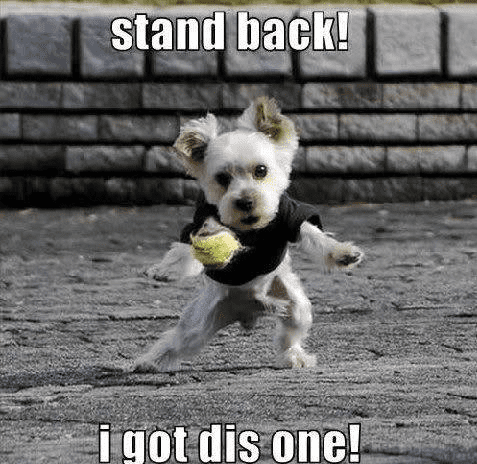 How am I doing in CT101?
I will try to stay unbiased when writing this post. But I enjoy attending CT 101 every Tuesday, it is not just a class that involves fun topics and creative experiences, but it taught by one of the most incredible professors I've ever met in York College. I feel like I'm doing great in the class so far. The assignment is straightforward in what needs to be included in the post and the formatting of our posts.
What grade do I believe I am maintaining and what evidence shows my assessment? (List each completed blog post as a hyperlink and also state what assignments you are missing)
So far, I have completed all the assignments needed for CT 101. However, When it comes to grading, I always wanted an A+, but I think I deserve an A- or B+ since I haven't gone back to the assignment that needs some correction using the professor's comments. Also, I have commented on some of my classmates work, but I can't find them when I search for Nader comments, so I need to go back to every post and make sure to comment again while login into my account.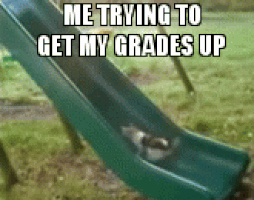 What have I learned the most? What is my greatest learned asset in this class so far?
I have learned a lot during these past seven weeks, starting with using Giphy and Imgur. Before taking this class, I always saw gifs on social media platforms, and I wanted to learn how to make them. CT 101 allowed me to learn about the Giphy platform and turn small clips into gifs. I also have learned about memes, one of the most exciting projects I completed for CT 101. Completing Are memes art was so much fun. I learned how to use and make memes simply by including my thoughts and imagination. Also, one of my greats learning assets in this class so far is learning how to do photoshop and merge different pictures to make them seem as authentic as possible using Photopea.  I have also learned how to express my life details in a simple creative website called mmm.
What new skills have I developed, cultivated, and displayed regularly in my posts?
CT 101 has allowed me to develop critical thinking skills. I can now think out of the box and use my imagination to create a creative post that includes a mixer of memes, gifs, videos, hyperlinks, etc.
Aside from publishing my blog post assignments, how do I assess my participation, commenting, and discussion performance in this class?
Aside from publishing my blog post assignments, I intend to comment in the chatbox during the zoom meetings to stay active and ask questions or concerns. Also, I usually comment on classmates' post-assignments highlighting their work. It can include both great well-formatted posts or poorly missing information, and for sure, these comments are helpful. It can bring to the writter's attention any missing information needed to be included. 
What do I know now that I did not know before taking this class?
I now know that gifs, memes, and other social media post have their world. I have learned that there are websites dedicated to using and creating this great online funny memes/gifs. I have also learned that no matter what, memes are here to stay, and millions of users and creators will not allow a downfall of these websites like vine and the rest of the funny online websites did. It is a form of art, and it is being taught in university, which only tells me the importance of the digital world. 
Do I see my weekly blogging work expanding creatively? If so, please explain how – or am I stuck in a loop where my posts seem to look the same most of the time, how will I change that?
From my point of view, the professor's work is always different from its previous weeks. It always includes a new learning objective with new ideas and topics to talk about. We are always learning something new about the digital world and using different websites to express our life and imagination through storytelling.