Farewell
I remember the first day of class, when we all met the professor and realized just how great this course was going to be. Months later I still feel the same way and am happy with all of the work I have completed thus far.
What have I learned?
In this class I have learned many things regarding my blog posts and ways to customize the different aspects of my website.
Since the beginning, we have been practicing how to make our work more engaging either by inserting a few relatable GIFs in between our paragraphs or links to different videos and articles about a topic.
My overall creativity has grown and I see myself making different design choices that I am impressed that I'm able to make.  I feared that I wouldn't be able to make an appealing website due to my lack of creativity in the past, but this course has definitely helped me with that.
What grade do I think I've earned?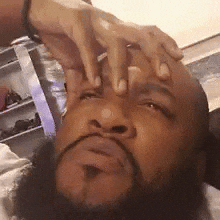 I believe that so far in this class, I have earned anywhere between a B and an A-. This is mostly because I have always tried to put out creative blog posts each week that really brought out whichever new WordPress feature we were tinkering with.
I haven't always been as active on my classmates other posts however, so that may end up hurting my grade more than I am anticipating. I do look at my peers' work for guidance on how they completed certain assignments or for inspiration that I could use to enhance my own posts, but I just haven't commented on much of their work.
Other than that, I feel like I have been doing pretty well in the class and have been staying on top of everything.
What did you enjoy about our class and how you will apply your new skills into the world?
The thing I enjoyed about our class was how high spirited it was. Each week we came in felt never felt like a chore and I somehow looked forward to attending the lesson. We also always learned something new that I would be able to use in order to better my web designing skills, so that was also something to look forward to.
In the future, I hope to apply the skills I have learned from this course to the websites that I will design in the future. I plan on finishing my major in Communications Technology and bein able to design sites for myself or any businesses/customers that may want to hire me.
Will you maintain and keep up your new website? If so, how? If not, Why not?
I will try to maintain my website as best as possible for the remainder of the subscription that we were given earlier on in the course. There'll be many more cuts that I perform on myself that I'll be taking pictures of, and that site can be the perfect place to store them all. I'll be able to come back to it whenever I want to look back on my haircutting journey and how much my technique has transformed.
My Website
I decided to name my website Cuts By Juss ( I know, catchy right?). Its supposed to focus on the different haircuts I have done in the past and the ones that I'll perform on myself in the future.
Here is the link to my website: https://cutsbyjuss.com/
You can see on the home page that I have uploaded many of the assignments from our CT 101 course on the site just to populate it a bit more. I have it separated by categories from my content related to Haircuts and the Waves Hairstyle.
I even have a photo gallery ( shown above) where I keep some of the pictures from previous cuts.
I was also able to link my Instagram directly onto my contact page so people visiting the site can look at some of my posts.
Something that I'm happy about figuring out was adding a piece of music to my website footer that anyone who visits can play just by scrolling to the bottom and clicking it.
The process of building that website wasn't exactly frustrating, but intimidating. Having to learn how to utilize these different systems and aspects of customization isn't easy, and it took me a while to understand exactly how I was going to organize everything.
After sitting down and gathering my ideas for a bit, I found a place for everything that I needed to include on my site and I am very pleased with the outcome of it all.
Overall, I am glad that I have taken this course and am excited for the future courses in the Communications Technology major that will help take what I have learned to the next level!