As the end draws near, I'm met with bittersweet feelings. This class was equally practical and fun! There are three main takeaways I've gotten from this class, namely:
how to create media (gifs, memes)
customizing my website to reflect my interests (photography + writing)
allowing myself to feel comfortable sharing my content & thoughts
In the first week, I remember feeling intimidated by the idea of having to create our own website, nevertheless, here it is. If it weren't for this class, the potential my website has, would have remained untouched. It is still a work in progress but thus far, I'm content. Moreover, there is evident improvement in my first blog, in comparison to this one.  Admittedly, I did fall behind in assignments but managed to catch up. Keeping these in mind, my grade for this class ranges in the B's.
Moving forward, I do intend to maintain my website. It provides a platform for me to post bits of myself and I'm all for creative nurturing. All in all, this class was refreshing because it enabled me to be imaginative, unlike other classes I've taken in the past. On an ending note, thank you to my classmates and Prof. Seslow for fostering a welcoming classroom environment!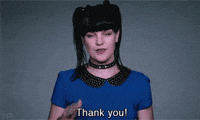 "How lucky I am to have something that makes saying goodbye so hard." -Winnie the Pooh