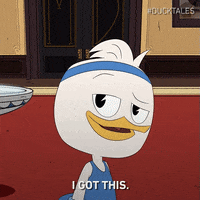 I began the semester of CT 101 by focusing and motivating myself to complete each weekly task in a timely manner. Despite falling behind on blog post #5 and failing to complete it, I'm still doing well in class. I felt like the task was too long and difficult, and I was unmotivated to do it. I'm confident that I'll get back on track and complete all of my tasks in a timely and innovative manner. 
I believe I am maintaining an A+ in CT 101 because I follow all of the requirements and go back to improve my material as needed. My blog posts have animations and explanations as well. 
https://ct101.commons.gc.cuny.edu/assignment-1-happy-on-the-internet/
https://ct101.commons.gc.cuny.edu/assignment-2-gifs-and-communication/
https://ct101.commons.gc.cuny.edu/assignment-4-to-meme-or-not-to-meme/
https://ct101.commons.gc.cuny.edu/assignment-4-ds106-assignment-repository/
The most essential thing I learned was how to be more expressive and vibrant by producing appealing gifs and memes. So far, digital storytelling has been my most valuable learning asset in this class because it requires successful technology integration and learning. 
The new skills I have developed, cultivated, and displayed regularly in my posts are using animations to convey and express my point of view. 
I would rate my participation, commenting, and discussion for Ct 101 an A+ because I always leave comments under my classmate's blog. During Ct 101 class I always pay attention to the instructor and ask questions if I am confused. I also always participate by completing the weekly assignments. 
I didn't know the process of creating a gif before taking this class, I thought it was more complicated, I can now create memes and gifs. 
Yes, I see my weekly blogging work expand creatively because I have more ideas on how to execute the assignment and I have a better understanding of creating digital content. 
https://giphy.com/search/i-got-this