Course Reflection
---
Throughout the semester in CT 101, I have learned a lot about my major as well as myself. I never saw myself as much of artist or graphic/web designer, but in taking this class I feel that I could have a possible career in this field. Considering the fact that I might want to design and maybe eventually help create video games, this course has helped me to better my skills.
Re-Cap Questions
---
1.What did you enjoy about our class and how you will apply your new skills into the world? In this class class, I definitely enjoyed the freedom of expression and dedication to culture and artistry. I felt free to be as creative as I wanted to be, allowing me to explore parts of my creativity I now value very much. And I have to say that the PicsArt Meme Maker was the app downloaded during this class that I enjoyed the most. I definitely plan on using my new found skills in the real world to create things for a better tomorrow.
2.Will you maintain and keep up your new website? If so, how? If not, Why not? The absolute best part of this class was creating a website. At first I thought the process was going to be difficult, but it wasn't hard at all. Professor Seslow, for every assignment, especially this one, gave a step by step lesson and video on each blog post since week #1. I appreciated that a lot because it made things a lot easier. But yes, I do plan on maintaining my website, using it as a platform for creativity and inspiration for others. Times are tuff sometimes and we all need a little motivation every once in awhile, and my website, TheDreamLair, can help with that. With the right amount of inspiration, comedy and creativity, anything is possible.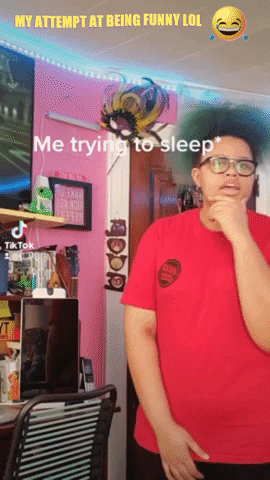 Final Website Link & Description
---
My website TheDreamLair is a place where hopes and reams go to thrive. Over the course of quarantine, I found myself stuck in a bit of a rut, until finally my second semester of college had started and I was taking CT 101. It really put things into perspective for me, I had already been trying to become an influencer and this website just added on to the other sources of light in the darkness of the world. I know it sounds a bit over zealous, but my hope is to take this website to the next level. "Dreams can begin small, but with some hard work, they can turn into something beautiful." (Shark Tale Movie Quote)
I really enjoyed taking this class, and can't wait to take more CT classes next semester!