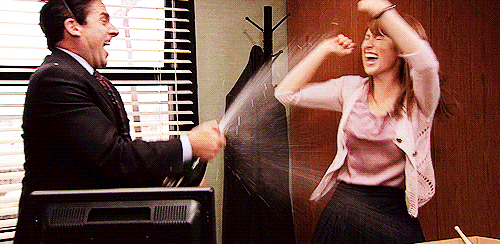 A little disclaimer before we start. I decided to try out a different format for this post just to see how it comes out.
We did it guys. Is it just me or ever since COVID started, time flies by? Maybe it is just me! HAHA. I can't believe 4 months went by so quickly. It seems like if just last week I was nervous about the idea of using gifs, memes, hyperlinks, and creating a website.
Here are all my completed assignments:
Assignment #1: https://ct101.commons.gc.cuny.edu/assignment-1-what-makes-me-happy-on-the-internet-2/
Assignment #2: https://ct101.commons.gc.cuny.edu/assignment-2-gifs-as-communication/
Assignment #3: https://ct101.commons.gc.cuny.edu/assignment-3-memes/
Assignment #4: https://ct101.commons.gc.cuny.edu/assignment-4-ds106-assignment-repository-2/
Assignment #5: https://ct101.commons.gc.cuny.edu/assignment-5-digital-art/
Assignment #6: https://ct101.commons.gc.cuny.edu/assignment-6-mid-semester-assessment-post/
Assignment #7: https://ct101.commons.gc.cuny.edu/assignment-7-domains-domains-2/
Assignment #8: https://ct101.commons.gc.cuny.edu/domain-name-registration/
Assignment #9: https://ct101.commons.gc.cuny.edu/assignment-9-the-wordpress-customizing-series-part-1/
Assignment #10: https://ct101.commons.gc.cuny.edu/assignment-10/
Assignment #11: https://ct101.commons.gc.cuny.edu/assignment-11-social-media-n-wordpress-3/
In the assignments, I wrote about various topics; from what makes me happy to creating memes to creating a website. I used the website: https://giphy.com/ to make gifs. I used the mmm page and I used wordpress. <— On these names, I hyperlinked my own page to these websites.
This is my mmm page. I included things that motivated me and what kept me going. My family, my daughter and coffee help me keep myself motivated to continue my career in Nursing.
This is the first meme I created for assignment #3, which I hyperlinked above.
I enjoyed learning new things. Before CT101, I would have been so lost if someone told me to create a website of my own. I would have not known where to even start. You,Professor Seslow, are part of why I was able to complete all the assignments. The recorded videos were a great help, and so were the actual assignment posts. They were all detailed and easy to follow. I did have trouble completing the assignments on a weekly basis because my other classes were a bit stressful but I am proud of myself because at the end of the day I knew what I was missing and I make sure to complete them all.
Something I enjoyed about this class was using Gifs. It was a new way to express my feelings without actually having to use words. You know the saying, a picture is worth a thousand words. Im guessing a video/GIF is worth even more! 😆 I think I will continue to apply all my skills in the world. Not only did it allow me to use my computer for things other than writing essays and doing homework, but it also made a little computer savvy. Nowadays, it's important to know how to use a computer and do different things.
I think I will continue to update my website. I think it's nice having a website to upload pictures of all the coffees I try. However, I know I won't be uploading daily or even weekly. I won't make that promise, lol.
For my website, I decided to post updates and reviews on different coffee drinks. At first, I did not know where to start but with tutorials provided, I got the hang of it and started to personalize it. I did not experience any frustrations other than today. I was updating the main page and it kept on freezing. After many tries, my pictures were able to upload.
Here is a tour of my website https://julissa1122penaloza.com/
This is the first thing you will see when you decide to visit my website. I included a recent picture of my daughter and I. That day, we went to see holiday lights at the zoo and it was beautiful to see how creative they were. I also added a picture of Luna, our family dog. Last but not least, I added a picture of coffee. My mom likes to say that I am addicted to coffee, I think I am. Haha.
This is my "About" page. I included a few things about myself. In fact, I edited this page today and I included an update.
This was the first blog I included on my website. It was just an update of my latest work on the commons page for CT101. This assignment was actually connected to the website so why not include it? It was an update of all the changes I did to personalize my website.
In this post, I compared to types of coffee's that I ordered at Starbucks. Let me tell you, they were both good!
This was my most recent post where I explained that I decided to try out a new drink. It was good and I am glad I decided to try out more. As I stated before, I will continue to update my website and upload blogs on my website.
As my final grade, I believe that I should get an A- or B+. Not an A+ because I did not exceed the expectations for any assignments. I only met the requirements for each assignment; therefore, I think my work combined is a grade of either an A- or B+. I honestly put in the effort to each assignment and made sure it looked nice and presentable. I used to my advantage the fact that there were no deadlines for the assignments, for which I am extremely grateful. I was not completing the assignment on a weekly basis, as I explained above, but I did complete all of them. I even went back and updated some.
(Hopefully Professor is in a good mood and grants me the grade of an A)
Thank you for everything Professor, I enjoyed being in your class. Happy Holidays everyone!!!